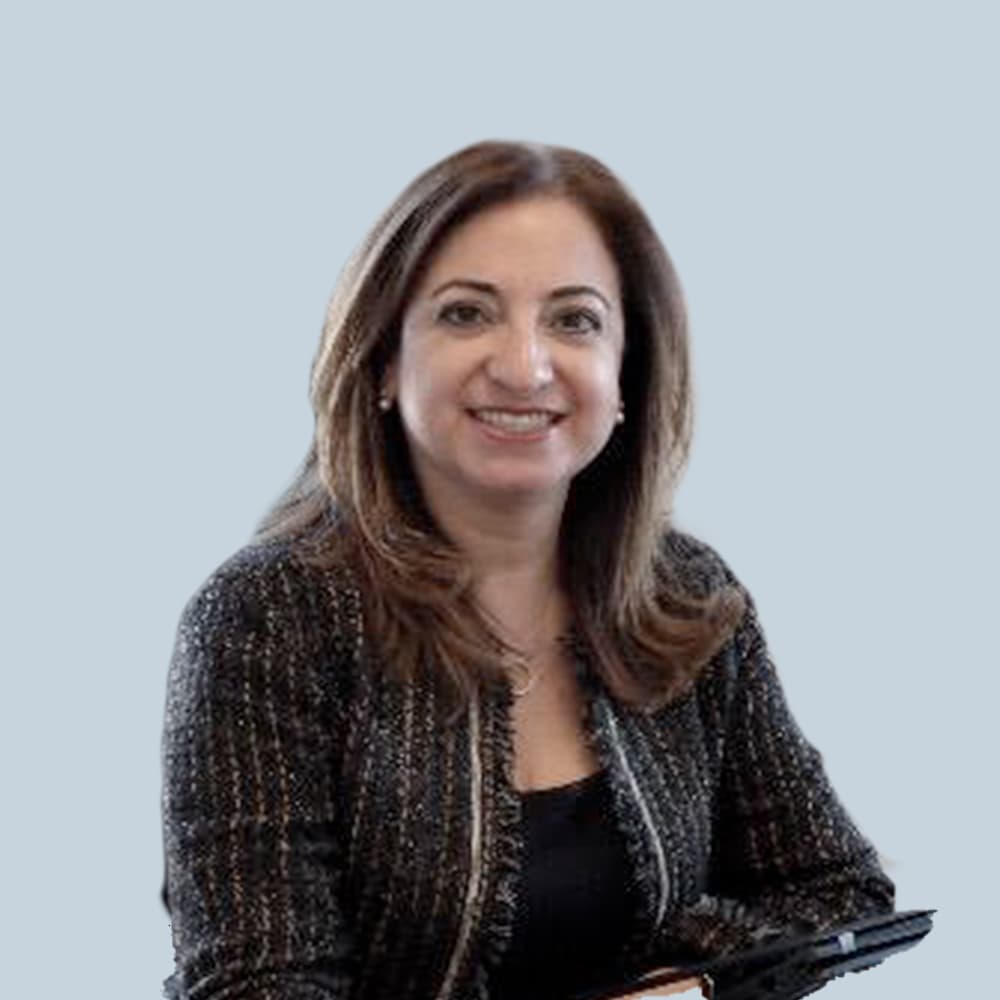 Akgul Can Beyhan
+90 530 104 0243
Esentepe Neighborhood, Levent Loft 2, Istanbul
"What we are is what we repeatedly do. Excellence, then, is not an act, but a habit." – Aristotle
Akgül Can Beyhan – Executive Consultant, Outplacement, Career Transition, Leadership Coach, AC / DC Assessor and Trainer. She has been working with Duman Management Consultancy since January 2019 as Senior Client Partner. She graduated from Istanbul University – Faculty of Communication. She completed the HR Certificate Program at Boğaziçi University and she is a certified Lee Hecht Harrison International Outplacement and Career Transition Coach. She started her professional career in the banking sector where she worked in Retail Banking Marketing department at Garanti Bankası.
Then, she continued her career at Interbank for 5 years as a Training Manager. In 2005, she joined Adecco Group (Turkey) and carried various managerial roles in the Executive Search department. Her last position was Human Resources Director of Adecco Group Turkey and she was responsible for the implementation of all HR policies, strategies, talent management and succession planning projects to support the rapid growth and expansion of the organization. She developed and conducted performance management, mentoring, yearly bonus system and several HR initiatives. She also focused on employee engagement, cross-cultural awareness and corporate communication. She joined Duman Consultancy in 2019. Her philosophy is "What we are is what we repeatedly do. Excellence, then, is not an act, but a habit. (Aristotle) .
Akgül is very interested in Painting and ancient mariner, she enjoys spending time with his son.
Languages spoken: English, Turkish
Akgül Can Beyhan – Üst Düzey Yönetici Yerleştirme Danışmanı, Outplacement, Yeni Kariyere Geçiş Koçu, Liderlik/Yetenek Danışmanı, Eğitimci. Ocak 2019'dan beri Duman Yönetim Danışmanlık'ta Kıdemli Müşteri Ortağı olarak çalışmakta. İstanbul Üniversitesi – İletişim Fakültesi'nden mezun olduktan sonra, iş hayatına paralel şekilde Boğaziçi Üniversitesi İnsan Kaynakları Yönetimi Executive Programı tamamladı. 2010 yılında dünyada outplacement programlarının lider firması olan Lee Hecht Harrison'dan uluslararası akreditasyonu olan Outplacement (Yeni Kariyere Geçiş) Danışmanlığı konusunda eğitim alarak uluslararası akredite kariyer koçluğu yapmaya başladı.
Mesleki kariyerine, bankacılık sektöründe, Garanti Bankası'nda Bireysel Bankacılık Pazarlama departmanında başladı, ardından Interbank'a geçerek kariyerine Eğitim Müdürü olarak 5 yıl devam etti. 2005 yılında, Adecco Group Türkiye'de Executive Search departamanında yönetici olarak göreve başladı, artan sorumluluklarla çalıştı, 2012 yılında görevi İnsan Kaynakları Direktörü olarak değişti. İnsan Kaynakları politika ve stratejilerinin belirlenmesi, performans ve yetenek yönetimi programının oluşturulması,mentorluk, yıllık bonus sistemleri, çalışan bağlılığı programlarının oluşturulması için çalıştı Ocak 2019'da Duman Yönetim Danışmanlık'a Kıdemli Müşteri İş Ortağı olarak katıldı.
Felsefesi;"Neyi tekrar ediyorsak aslında biz o'yuz.Mükemmelik; bir eylem değil,bir alışkanlıktır"(Aristo)
Dil: Türkçe, İngilizce