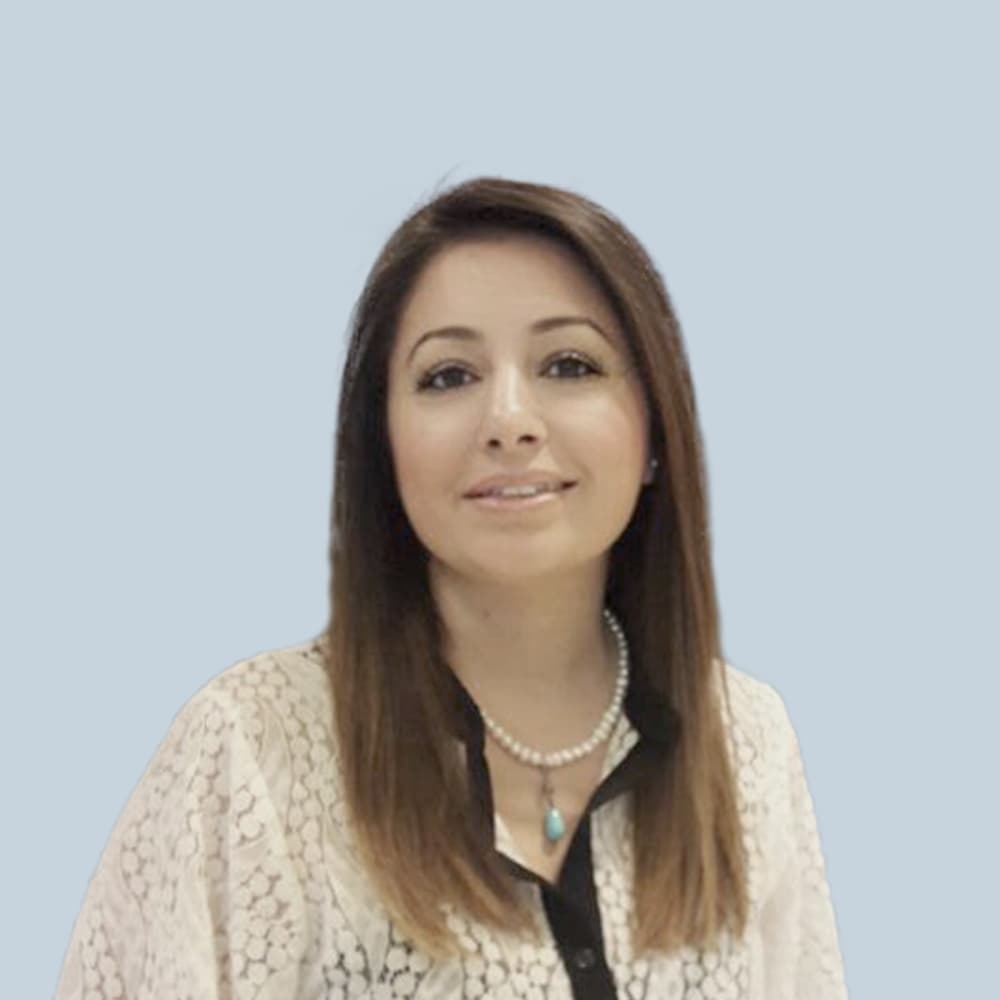 Zeliha Agar
+90 530 104 0243
Esentepe Neighborhood, Levent Loft 2, Istanbul
"Less is more." – Ludwig Mies van der Rohe
Zeliha Ağar is an Executive Search Consultant and has been working with Duman Management Consultancy since July 2017 as Senior Client Partner. She graduated from Uludag University, Faculty of Economics and Administrative Sciences, Business Administration Department and received her MA degree from Galatasaray University, in Sociological Studies on Turkey. Besides that, she completed the Human Resources Management Certificate Program at Istanbul Technical University.
She started her professional career with a retail company, D&R, in HR Department where she held an active role mainly in Recruitment and also HR System Set-up, Performance Management, Organizational Development, Employee Maintenance. Later, she worked in the banking industry where she gained extensive experience in Talent Acquisition, Career Planning, Organizational Structure, HR Reporting and Data Management as Senior Specialist at Denizbank and as Assistant Manager at BNP Paribas (TEB). She is passionate about sharing her knowledge and experience in Recruitment and HRM Consultancy with the clients from various industries at Duman Management Consultancy.
Zeliha enjoys playing percussion, cinema and interior design.
Languages spoken: English, Turkish
Üst Düzey Seçme ve Yerleştirme Danışmanı, Temmuz 2017'den tibaren Duman Management Consultancy ile çalışmaktadır.
Lisans derecesini Uludağ Üniversitesi İşletme bölümünde, yüksek lisans derecesini ise Galatasaray Üniversitesi Sosyoloji bölümünde tamamlamış, ek olarak İstanbul Teknik Üniversitesi Endüstri Mühendisliği bölümünde Stratejik İnsan Kaynakları Yönetimi programına katılmıştır. Kariyerine Doğan Holding'in perakende sektöründe faaliyet gösteren iştiraki D&R'da İnsan Kaynakları bölümünde Uzman olarak başlamış ve başta İşe Alım olmak üzere Süreç ve Sistem Tasarımı, Organizasyonel Değişim, Performans Yönetimi, Eğitim ve Gelişim süreçlerinin kurulması ve uygulanmasında aktif olarak görev yapmıştır.
Kariyerine bankacılık sektöründe devam eden Ağar, Denizbank'da Yetkili, Türk Ekonomi Bankası'nda Müdür Yardımcısı ünvanlarıyla Yetenek Kazanımı, Kariyer Planlama, Organizasyonel Yapılanma, Veri Analiz ve Raporlama konularında yoğun deneyim kazanmış ve bu alanlarda bir çok lokal ve global projede görev almıştır. 2010'dan itibaren Danışmanlık alanında görev yapan Ağar, Teknoloji, Perakende, Finans, Endüstriyel Üretim, Otomotiv ve Hizmet sektörleri başta olmak üzere bir çok sektörde orta ve üst düzey İşe Alım ve İnsan Kaynakları Yönetim Danışmanlığı projelerinde görev yapmaktadır.
Hobiler: Perküsyon, bağımsız sinema, iç dekorasyon
Dil: Türkçe, İngilizce