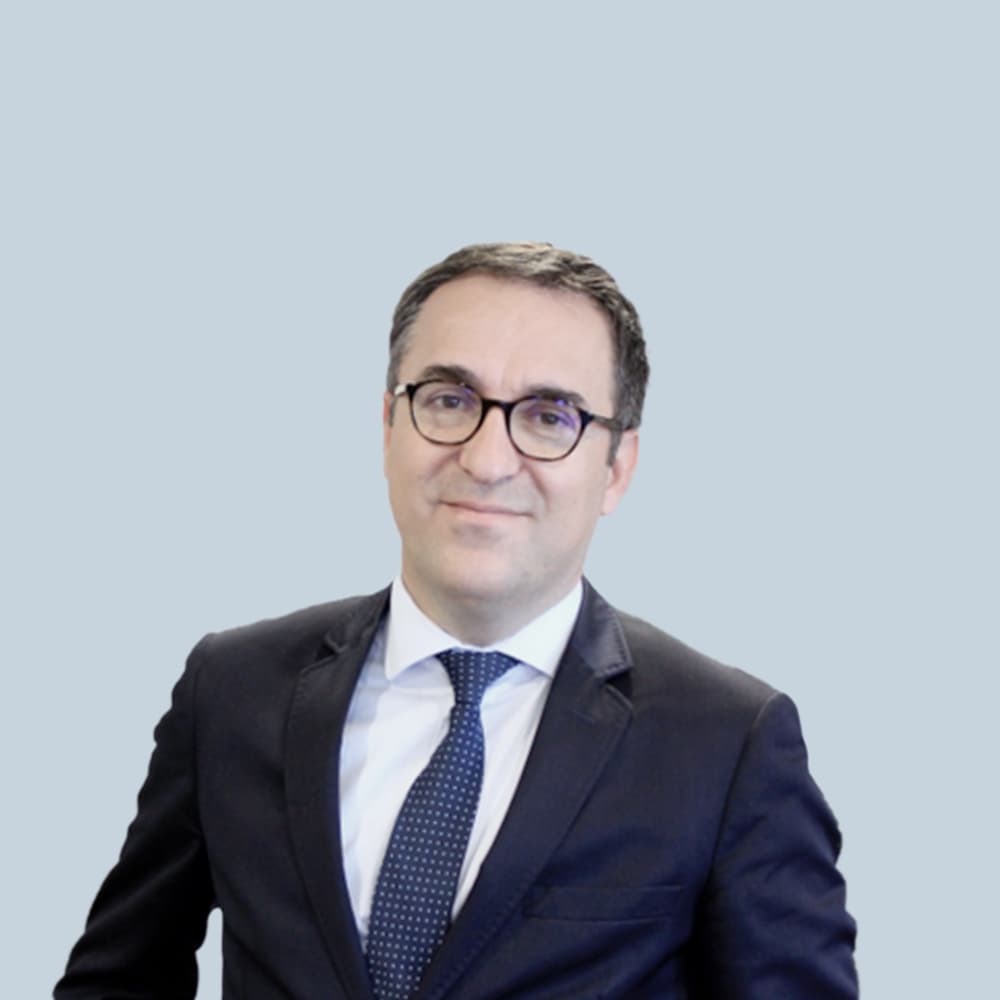 Yiğit Oğuz Duman
+90 530 104 0243
Esentepe Neighborhood, Levent Loft 2, Istanbul
"Simplicity is the ultimate sophistication." – Leonardo Da Vinci
Yiğit Oğuz Duman graduated from the Department of Industrial Engineering at Boğaziçi University and completed his MBA at Koc University. He started his career in 1995 at Kibar Holding, which operates in various sectors such as foreign trade, automotive, metal and food. Duman joined Turkcell Superonline in 2008 and worked in the areas of Human Resources, Purchasing, Administrative Affairs and Customer Experience Management. Then he took on the roles of Assistant General Manager of Business Support and Assistant General Manager of Customer Experience Management. Between 2011 and 2014, he served as the Vice President of Business Support at TAV Holding.
He was also a member of the Executive Committee of the Holding. Today he still offers services in Strategic Management, Corporate Values and Priorities, Organization and HR Design, Choosing the Right Ability, Retention and Continuous Improvement to corporations by the name of the Duman Management Consulting, the company which he founded in 2014. He served as the President for nearly 9 years to Turkey's largest NGO in the field of Human Resource Management abbreviated as PERYÖN. During this period, he actively led the projects for strengthening human resources management in the private and public sectors. He directed the European and World Human Resources Congress's held in Turkey.
He is currently the founding board member of two NGOs, YenidenBiz and YKKD (Women on the Board), focused on strengthening women's place in business.
Languages: Turkish, English
Yiğit Oğuz Duman, Boğaziçi Üniversitesi Endüstri Mühendisliği bölümünden mezun olduktan sonra Koç Üniversitesi'nde de İşletme Yüksek Lisans eğitimini tamamladı. Kariyerine 1995'te dış ticaret, otomotiv, metal ve gıda gibi çeşitli sektörlerde faaliyet gösteren Kibar Holding A.Ş.'de başladı. 2008 yılında Turkcell Superonline bünyesine katılan Duman, 2011-2014 yılları arasında da TAV Holding İş Destek Başkan Yardımcısı görevini yürüttü.
Halen kurucusu olduğu DUMAN Yönetim Danışmanlık bünyesinde, kurumlara, Stratejik Yönetim, Organizasyonel Gelişim ve Üstdüzey Yönetici İşe Alımı başlıklarında danışmanlık hizmetleri vermektedir. Duman, Türkiye'nin İnsan Kaynakları Yönetimi alanındaki en büyük STK'sı olan Türkiye İnsan Yönetimi Derneği'nin (PERYÖN) yaklaşık 8 yıl Genel Başkanlık sorumluluğunu üstlendi. Bu dönemde kamu ve özel sektörde insan kaynakları yönetiminin güçlendirilmesi projelerini başlattı ve katıldı. Ulusal kongrelerin yanı sıra, bir Avrupa, bir de Dünya İnsan Yönetimi Kongresi'nin Türkiye'de yapılmasına liderlik etti.Bir evrensel doğru olarak kadının iş ve sosyal yaşama etkin katılımını artırmayı ülkemiz için en kritik alanlardan biri olarak gören Duman, bu konuya odaklı iki STK, YenidenBiz ve YKKD(Yönetim Kurulunda Kadın) Dernekleri'nde aktif roller üstlendi.Sıradışı takımlar ve sıradışı liderlik üzerine sürekli üreten ve projeler yöneten DUMAN, sıradışı başarıyı da üç temel olgu üzerine kodluyor; Bilgi, ihtiyaç ve isteklilik.
2019 Yerel Seçim süreci ve sonrasında halen İstanbul Büyükşehir Belediyesi ve bağlı kuruluşlarının en etkin şekilde yapılandırılması, en güçlü insan kaynağı ve liderlik modeli ile yönetilmesi adına Başkan Danışmanı olarak görev yapanÇeşitli üniversitelerde Liderlik, Stratejik Yönetim ve İnsan Kaynakları Yönetimi konularında dersler veren Duman, Dijital Dünya'da İnsan Yönetimi konulu bir de kitap kaleme almıştır.
Dil: Türkçe, İngilizce