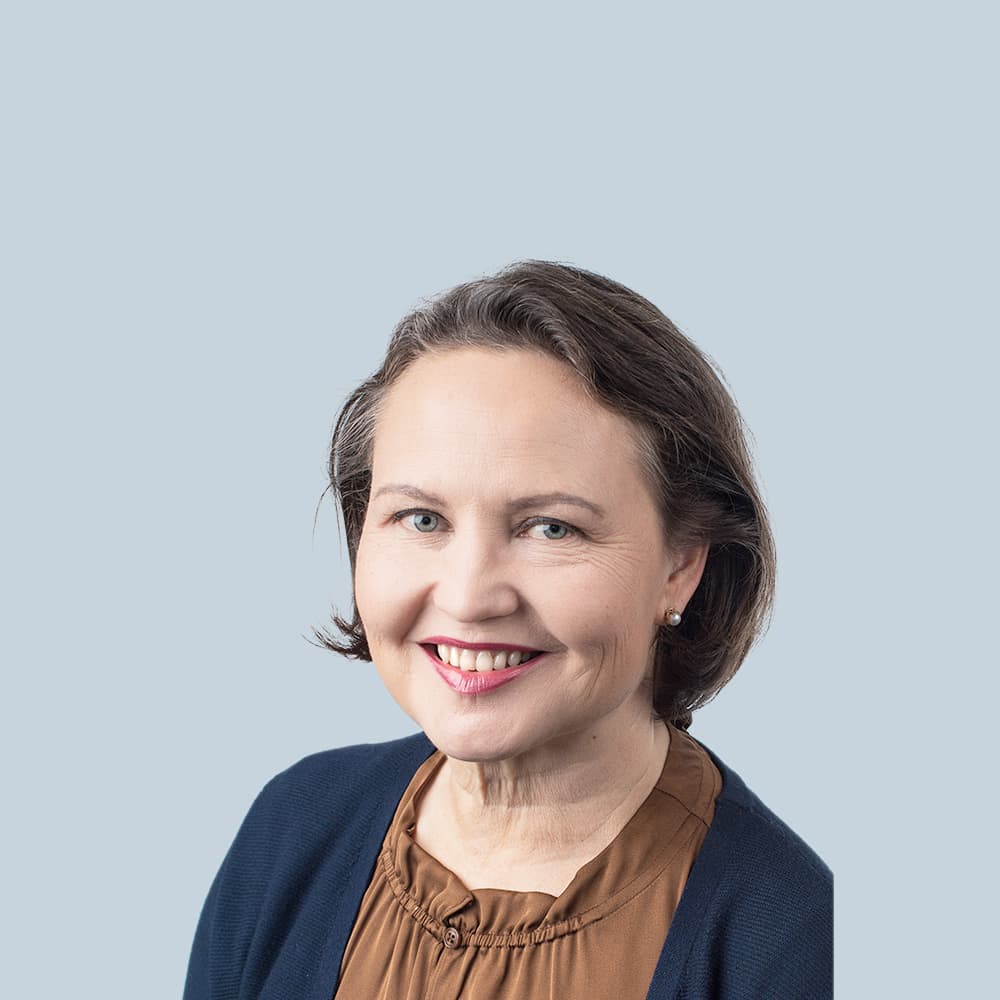 "Great acts are made up of small deeds." – Lao Tzu
Pia is one of the founding partners of HRS Advisors and a board member.
With a master's degree in psychology and extensive studies completed in Economics, she started her career in the recruiting business many years ago. She has worked for a long time in HR consulting and has extensive experience in executive search, public searches, and aptitude assessments across different fields.
In her spare time, she enjoys horseback riding and has a horse of her own.
Languages: English, Finnish
Pia on yksi HRS Advisors Oy:n perustajaosakkaista ja hallituksen jäsen.
Hänellä oli psykologian maisterin tutkinto ja laajat taloustieteen opinnot. Uransa rekrytointien parissa hän aloitti useita vuosia sitten. Hän on työskennellyt pitkään HR-konsultoinnissa, ja hänellä on laaja kokemus suorahausta ja julkisista hauista sekä soveltuvuusarvioinneista eri aloilla.
Vapaa-ajallaan hän harrastaa ratsastusta, ja hänellä on oma hevonen.
Publications
Insights
08 May, 2020
Comprehensive Personality Assessments: Leading Groups as Individuals
View more +