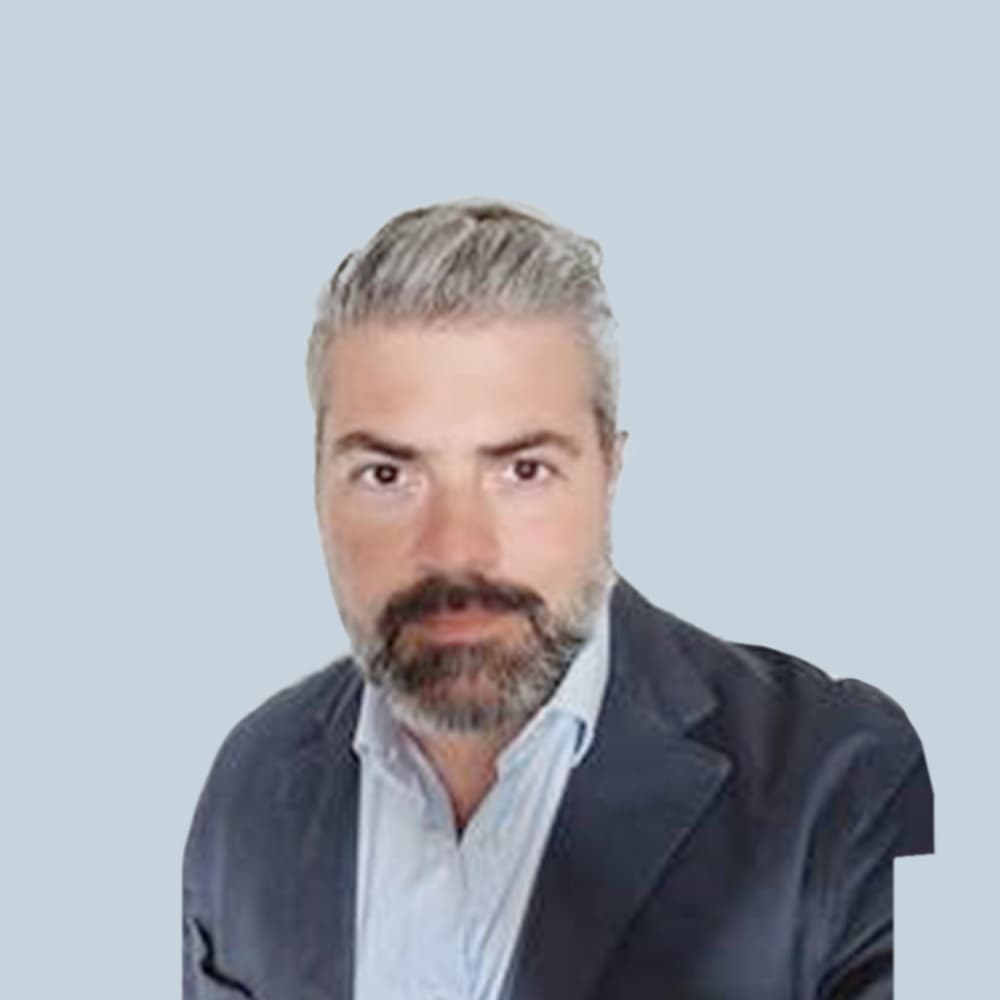 Marco Giugliano
+39 063 9993
Via Leonida Bissolati 20, 00187 Rome
PRAXI S.p.A
Bologna, Florence, Genoa, Milan, Naples, Padua, Rome, Turin, Verona
View Office
"Being ready is everything."  – William Shakespeare
Marco is the Senior Partner & Board Member of PRAXI S.p.A. – Managing Director of PRAXI's Rome Office.
With a Bachelor's degree in Economics and a master degree in HR Organization, he started his career in the recruiting business. Marco is an authentic and modern manager, with a capability of bringing results, with many years of management and direction experience gained by adopting an innovative, strategic, operational and commercial approach. His personal "4 Ps" are: positivity, proactivity, passion, and professionalism.
He is also highly experienced in Organization, Managerial Training and Executive Search. He's a certified Lean Six Sigma Black Belt. In addition, Marco acts as Project Manager on various Human Capital Consulting projects and pllays the role of Innovation & Improvement Manager in Organizational Analysis and Improvement projects with the Lean and Six Sigma methodologies by Digital approaches for many companies.
Marco likes to play chess, ping pong, soccer, basketball, PS4 with his friends and children and even hiking. He also likes historical novels and Organization books.
Languages: Italian, English
Marco è membro del board di PRAXI, di cui è Senior Partner, e responsabile dell'ufficio di Roma.
Con una laurea in Economia e una specializzazione in Organizzazione delle Risorse Umane, ha iniziato la propria carriera nella ricerca & selezione.  Marco è un manager affidabile e moderno, orientato ai risultati, con molti anni di esperienza nel campo del management acquisita con l'adozione di un approccio innovativo, strategico, commerciale ed operativo.
Le sue "4 P" sono: positività, proattività, passione, professionalità.
Il suo focus principale riguarda l'organizzazione, la formazione manageriale e l'Executive Search.
Possiede il certificato Lean Six Sigma Black Belt.
Ricopre inoltre il ruolo in molte aziende di Project Manager in ambito di consulenza su capitale umano e di Innovation & Improvement Manager per analisi delle organizzazioni e processi di implementazione con applicazione della metodologia Lean e Six SigmaSigma.
Marco è appassionato di scacchi, ping pong, calcio e basket. Ama giocare alla Play Station con gli amici e i suoi bambini e fare trekking. Romani storici e libri sull'organizzazione aziendale sono altre sue passioni.
Lingue: Italiano, Inglese