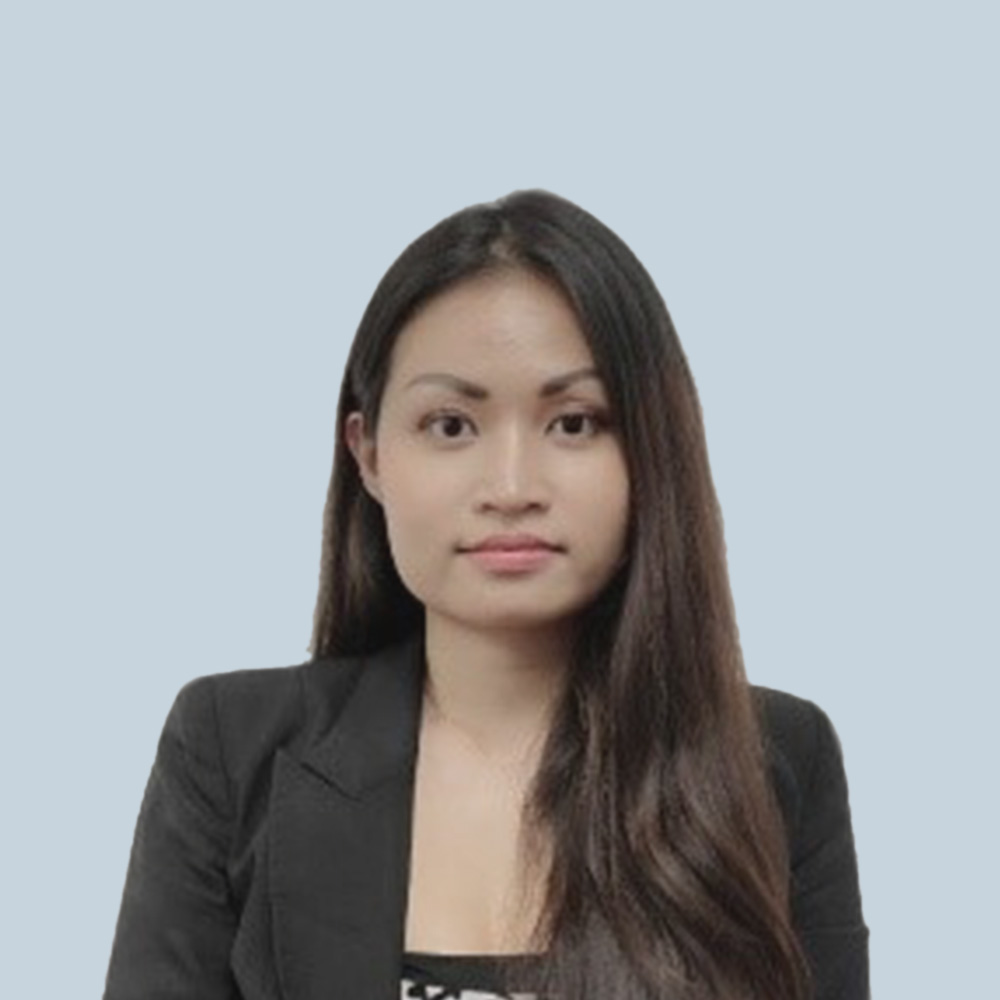 Kanokwan Tangchaisomsuk
+66 026 351 955
69/6 Tang Hua Pag Building Silom Road, 10500 Bangkok
"When you are young, work to learn, not to earn." – Robert Kiyosaki
Kanokwan Tangchaisomsuk graduated with a Bachelor's Degree in Business Administration, majoring in International Business Management at Stamford International University in 2019.
She has had a variety of experiences and knowledge in management, customer service, recruitment, and currently, she has become a part of Lim and Partner company positioning in Market Research.
Kanokwan enjoys EMS training, gym and nutrition, and books.
Languages: English, Thai
กนกวรรณ ตั้งใจสมสุข – จบการศึกษาระดับปริญญาตรี ด้านการบริหารธุรกิจ คณะบริหารธุรกิจระหว่างประเทศ จากมหาวิทยาลัยนานาชาติสแตมฟอร์ด เมื่อปี 2019 ด้านประสบกาณ์ในการทำงาน เธอมีประสบกาณ์และความรู้ที่หลากหลาย ในด้านการจัดการ การบริการลูกค้า การคัดเลือกบุคคลากร และไม่นานมานี้ เธอได้เข้าร่วมกับบริษัทลิ้มแอนด์พาร์ทเนอร์ในตำแหน่งผู้เชี่ยวชาญด้านการทำวิจัยการตลาด กนกวรรณชอบเข้ายิมออกกำลังกาย ดูแลในเรื่องสุขภาพอาหารการกินและชอบอ่านหนังสือ