PRAXI Founder receives 2015 Excellence Award
26 November, 2015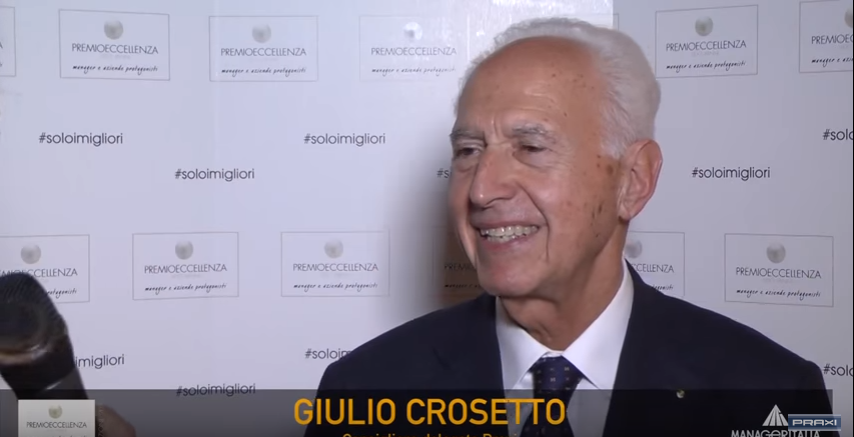 PRAXI Founder, Giulio Crosetto, was one of five winners of the 2015 Excellence Award, sponsored by Manageritalia, Confcommercio and CFMT- Centro di Formazione Management del Terziario.

The prestigious and coveted national award was conferred Friday evening in Milan upon the following merits:
For the intuition and the ability to innovate and anticipate the times.
For having created a motivated and cohesive team.
For having encouraged employees to express the best of their potential.
For the application of truly meritocratic systems.
For having been able to forge ahead with entrepreneurial spirit while maintaining fairness and honesty."
 For this Eighth Edition of the Excellence Award, the jury consisted of Barbara Stefanelli, Deputy Editor of the Corriere della Sera, Alberto Pastore, President of the Italian Management Society (SIMA) and David Bevilacqua, Vice President, Southern Europe, of Cisco Systems.

The biennial award was established in 2000 by the National Federation of Managers, Executives and Professional Tertiary (35,000 subscribers and 9,000 member companies) to recognize and value excellent managers, companies, professionals and protagonists, who help develop the service sector and the greater economy through their work and ideas.

Giulio Crosetto, born in 1936, holds degrees in Industrial Engineering and Economics, is the Founder of PRAXI S.p.A., which he started in 1966 in Turin, Italy, and is the President of the subsidiary Praxi intellectual Property S.p.A.