2022 Spring Summit held in Madrid
13 June, 2022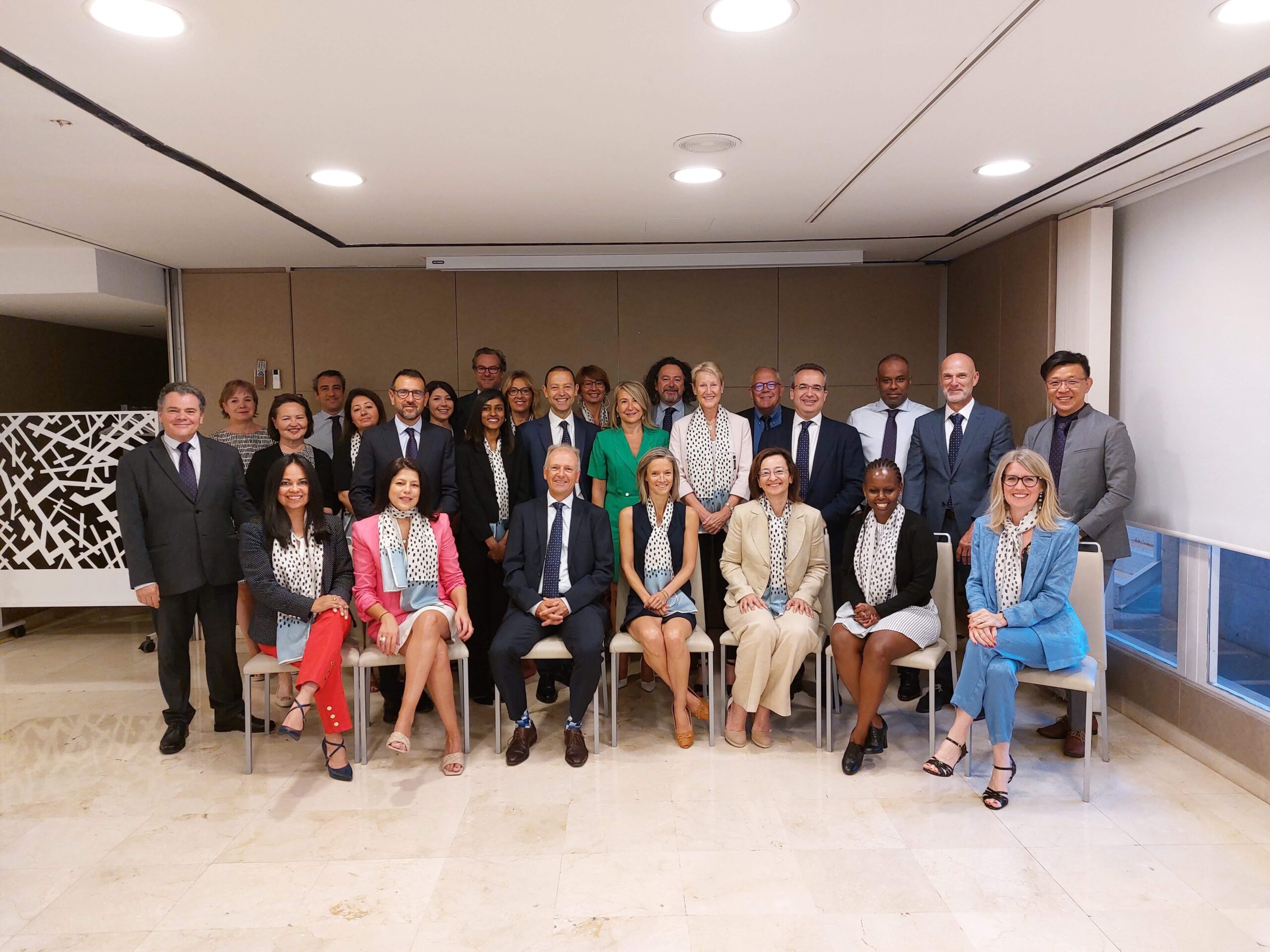 Madrid, Spain – June 10, 2022 – Members from almost 20 countries met in Madrid on June 10-11, for the PRAXI Alliance 2022 Spring Summit, which marked the important milestone of our 10th anniversary.
At the beautiful setting of the Finca Rio Negro, we welcomed newcomers Aurélie Legay (France), Bart Dietz (Netherlands), Jones Liew (Singapore), Lena Rymer-Rythen (Kenya), Silvia Basso (Italy) and Zeliha Ağar (Turkey) at our first in-person summit since 2019.
Bart Dietz from Career Openers (Netherlands) gave an insightful talk about the need to help our candidates put leadership development at the center of career choices in order to take advantage of opportunities and advance themselves more quickly within organizations. 
Other Summit Highlights:
– How to Step Up Your Performance on LinkedIn
– Team building activity using all five senses
– Business Roundtable around strategic HR topics
– Competition is Changing: Our Businesses Should Too
"It was really important to switch back to an in-person summit after almost three years in virtual mode," said Fabio Sola, Director, "and we all feel the strong commitment and great possibilities we have working together as a team."
Our 2022 Autumn Summit will take place virtually, in order to give as many members as possible the possibility to attend.
About PRAXI Alliance (www.praxialliance.praxi)
PRAXI Alliance provides international Executive Search and HR Consulting solutions to help clients develop and pursue their human capital strategies. Our members are located in more than 35 countries and 70 offices worldwide.
Media Contact:
PRAXI Alliance
Sherrie Beehler
sherrie.beehler@praxialliance.com
+39 338 6057125