Our Global Workforce Leadership Survey is Open!
13 December, 2018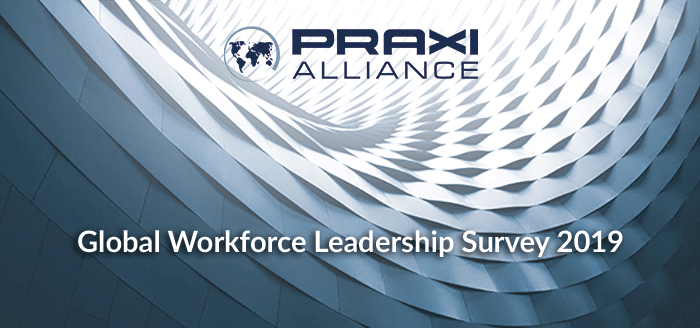 We are pleased to announce the launch of our PRAXI Alliance Global Workforce Leadership Survey.  
Each year business leaders share the challenges they face to keep their organizations competitive:
·         Recruiting great talent
·         Maintaining employee health & wellness
·         Managing through high-velocity technology integrations
·         Optimizing brand and social media messaging
·         A myriad of employee engagement related issues that aren't just "HR issues"
For most organizations, these are global success/fail issues, that top the lists of business challenges for the entire C-Suite.  
Our 2019 Global Workforce Leadership Survey will collect the views of the global community of business leaders who are trying to identify opportunities to bridge gaps, strengthen relationships, and build better workforces. 
All survey participants will receive an advance copy of our comprehensive global report.

Take the survey