News from the Future: Using the China Model to Anticipate Life in the Months Ahead
23 April, 2020
By Fabio Sola, PRAXI (Italy)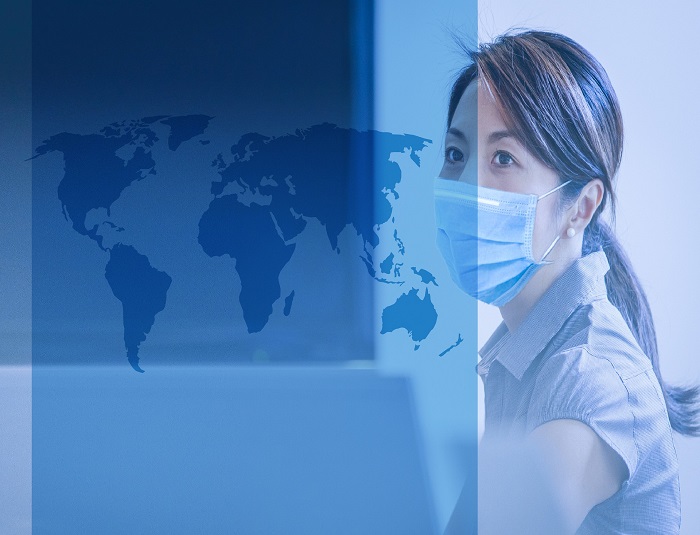 A conversation with Eric Tarchoune (Managing Director of Dragonfly Group and PRAXI Alliance member in China) provides a possible a glimpse of the future.

China is about six weeks ahead of Italy in the pandemic curve, and what is happening there is likely mirroring what we will see here in the coming months. Arriving at the anticipated "future" could take even more than six weeks, if we compare it with Shanghai (24.5 million inhabitants), the leading business hub, where the official data (disputed abroad), report about 630 cases.

Life in China is gradually returning to "an almost normal situation", driven by the growing need for human interaction:
Everyone is wearing masks (a practice that was already widespread in Far East culture, for both pollution control and to protect others in very populated areas from common colds and flu);
At the entrance of all closed spaces, you can find screening of body temperature and the availability of hand disinfectant;
Offices have reopened in March, with employees taking alternating shifts during the day or week;
Public transport and internal flights are operating (in Mainland China) with reasonable social distancing protocols;
Bars and restaurants are gradually reopening with tables placed at a safe distance, without overcrowding (especially those without outdoor space).
However, many fear a reemergence of infections, which is putting a lot of pressure on foreigners (even with work visas) who risk being virus importers. Flights from abroad are still substantially blocked, including from Hong Kong, which prevents normal movement, and is expected to last for months. For those who do manage to arrive, there is a strict quarantine of 14 days, often in assigned locations, with electronic bracelet monitoring and the obligation to report body temperature twice a day.

Heading back to normal in China means a GDP growth forecast of + 1.2% in 2020. It represents a steep drop from the 6-10% that the dragon country is accustomed to, but most advanced economies will struggle to obtain even these results.

Some sectors are quickly bouncing back. The most striking is luxury, where the Hermès boutique in Guangzhou had sales of $2.7 million on the first day of reopening (which many have referred to as a case of "revenge shopping", so the actual trend is still to be determined). For manufacturing, including the automotive sector, the restart has been slower with an expected rebound during the year.

Main concerns at this stage relate to a number of factors expected to have temporary as well as long lasting consequences.

Temporary factors include travel bans, which are wreaking havoc on the hospitality sector, but the bans are also putting the brakes on commercial exchange and the restart of international business.

Of long-term strategic importance are the decisions of many countries and companies to either reshore production back to the "mother land" or diversify outside of China. This supply chain restructuring is not only affecting sectors deemed essential for homeland security (for example, the recent supply chain disruption of protective facemasks) but also for other manufacturers who have been blindsided by the recent health crisis.

Opportunities are ripe in neighboring countries such as Vietnam and India, as they seek to welcome companies looking to relocate into other Asian countries as a way to reduce their supply chain risk.

Looking at executive recruitment activity, the good news is that face-to-face business meetings and search assignments have gradually restarted. The immediate recognition that managers are even more of a strategic resource than before is a clear sign of trust and a strong kick start of the industry's virtuous cycle.

The most sought after professional families paint an interesting picture. In addition to sales figures (a classic of every restart moment, in order to activate new customers, channels and markets), the acceleration of the digital transformation is a major focus. A process already evident before Covid-19 has intensified as many traditional activities have gone remote and require a different approach.

The transition to digital is partly a technical issue, and demand for ICT professionals has not let up even during the pandemic's peak, but more pressing is the search for those who are leading the digital transformation, including those who lead Digital Marketing and the transfer of sales and marketing activities online.

On the digital front, unlike the social considerations, Europe and many parts of the developed world with a strong digital culture might not be as far behind China as we seem.