Livestream Leadership: Finding the Right Prescription for Organizational Wellness
11 March, 2022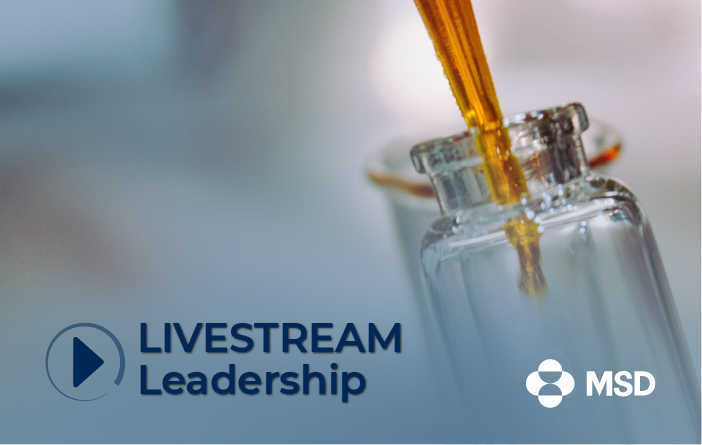 We are pleased to announce our latest leadership initiative that streams views from global leaders in real time.
Why do we like the idea of Livestream Leadership?
In today's world, it feels like life has begun to "stream". We find ourselves online, "performing live", improvising, leaving a permanent record, and having a much broader audience and platform than in the past. CEOs, boards and organizations, in general, are under a microscope, and during an extremely volatile, unprecedented and challenging moment. So this is why we like the idea of "Livestream Leadership".
On the first episode of our Livestream Leadership series, we invited Nicoletta Luppi, Senior Vice President and Managing Director of MSD Italia, to share a global view on the pressing issues found in board rooms and the c-suite during one of the most disruptive periods in modern history. Our Network Director, Fabio Sola, led the conversation and reflected views on behalf of the audience.
Missed the event? Click below to view the recording.

About the Speaker:
Nicoletta Luppi is the Senior Vice President and Managing Director of MSD Italia, the Italian subsidiary of the multinational pharmaceutical company Merck & Co.
She started her career in MSD, covering over the years different roles with increasing responsibilities —from leading the cardio-metabolic franchise and the joint venture with Schering Plough to that of the two companies of the MSD Group (Neopharmed and Gentili) up to the creation and direction of Market access & Commercial operations —expanding her expertise across the entire MSD product portfolio.
She was awarded the "Premio Minerva-Donna D'Eccellenza", a prestigious recognition for leadership aimed at supporting an environment that encourages work-life balance, inclusion, and diversity.
Nicoletta holds a BA in Modern Languages and Literatures, and she later obtained an MBA at the Luiss School of Management in Rome.