How C-Suite Leaders Build More Meaningful & Effective Teams
25 January, 2019
By Six Degrees (Australia)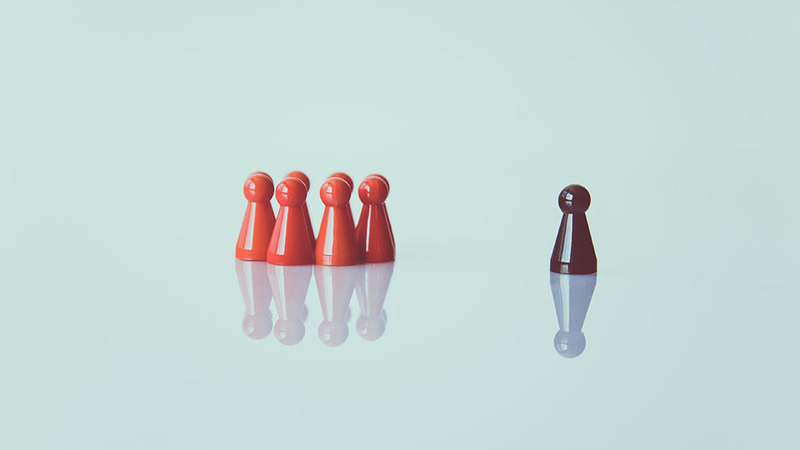 How C-Suite leaders build more meaningful and effective relationships with their teams.
Modern workplaces are experiencing a considerable transition, which requires an equally substantial change in leadership. So how can modern leaders move beyond old school leadership styles to get the most out of their teams?
Following extensive research recently commissioned by Six Degrees, we identified a leadership crisis in corporate Australia.
One of the key take outs from The Future of Leadership report is that leaders are not meeting the expectations of the people they lead, in particular, Millennial employees who will soon make up the majority of the workforce.

Modern leadership
In the past, leaders were defined by their technical ability or 'hard skills'. Strong leadership meant being the best at what you do – sitting in your corner office and leading from the front, looking forward and never backward to drive the business towards growth and future success.
In today's world, leadership means so much more than that. Modern leadership is defined by someone who is authentically human, who inspires and adapts to the course, building the road ahead with their team. Modern leaders need to be confident in taking the risks required to move a business into the next level of success and build a team around them who believe in the common goal.

Changing dynamics
In a world of drone deliveries and Tinder dating, Millennials expect more than the basics of salary and stability in their career. As digital connectivity increases in the workplace and people no longer work the traditional 9-5 jobs, the lines of a professional and personal self also become more blurred. Therefore, leaders and teams need to feel comfortable building relationships on a deeper level.

To develop deeper relationships with their teams, leaders need to embrace a new level of emotion, communication and interpersonal skill in the workplace that will allow solid foundations of trust. This requires a change in thinking – embracing openness and vulnerability no longer equals weakness, instead it helps to build trust.

Vulnerability in leadership
As a leader, showing authenticity and vulnerability signals to your team that it is okay to do the same, allowing both sides to come to the table in a safe environment. This can be a matter of leaders admitting to their weaknesses and being open about failures, creating an environment where teams can learn from mistakes in a productive way, rather than being held back or punished for human fallibility.  
But how do team members become comfortable sharing their personal fears, frustrations and goals with their leader? For leaders to build this kind of relationship with their team, they need to set the stage, welcoming this type of communication by first being open themselves.

Building deeper relationships
Changing organisational culture to create this sort of environment can be an overwhelming prospect, but it could be as simple as investing in relationships with team members. You need to build rapport by going beyond the simple question of, "How are you?"
Delving beyond this first basic question to ask a second or third enquiring question is a great way of digging deeper and developing relationships with team members that allow them to feel connected, valued and appreciated.
As an example of this, try asking the person next to you, "How are you?" and allowing the respondent a full two minutes to reply uninterrupted. The activity demonstrated how deeper connections can be built in a short period of time, revealing so much more than the usual anticipated response to the question.

Two minutes is a long time – allowing us enough time to understand the struggles or frustrations of the person we were speaking to, and gain insight into their true state of being. For example, if someone identifies they are stressed in balancing their family and work life, it could potentially open up a conversation around implementing more flexible work practices to help retain an employee who may otherwise have looked elsewhere for an opportunity. Likewise, hearing that a team member is looking to progress into a leadership or management role in the future could open up the potential for mentoring or broadening responsibilities beyond their current role.

Goal setting with your team is another great way for leaders to better understand personal and work-based drivers. This can be as simple as having your team write down their short- and long-term goals and developing an action plan to achieve their goals.
It is clear from the short-term tenure often visible on millennial CVs, that if they don't find the value or meaning they are seeking from their work that are quick to move on or even start their own hustle. Making the adage that people leave bosses not jobs even more relevant.
So how do organisations provide value and meaning for their workforce? It needs to be more than just ping pong tables and pizza lunches – there are no quick fixes to developing a strong workplace culture. Inspiring leadership, mentoring and development opportunities will help. If leaders invest in their people, the payoff will be reciprocal.