Helping a European Client Set-up US Operations
14 February, 2020
By Tom Connolly, GattiHR (USA)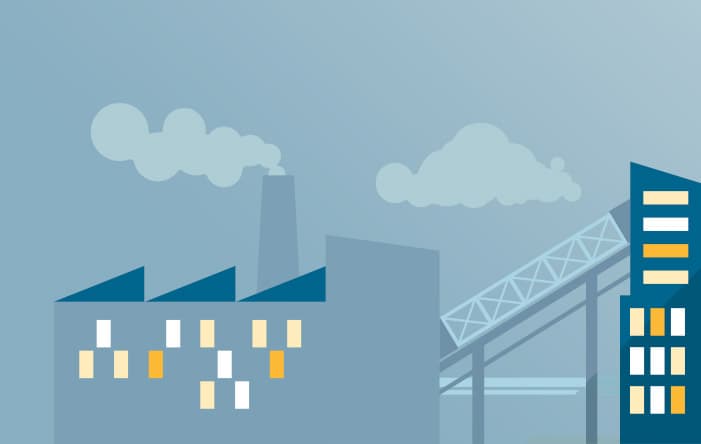 Introduction:
Our client is a privately held Finnish industrial company, manufacturing and supplying logistics products and solutions. The company was established in 1932 and has grown, through various phases, its operations to span over a multitude of countries. Today, it is a global frontrunner in goods-carrying logistics products, the so-called Returnable Load Carriers, with its customer and brand promise of "Logistics Efficiency through Innovation".
Thanks to their efficient solutions and a global delivery capability, they have become the preferred partner to several companies.
Key customers include:
Larger retail companies (e.g. Walgreens, Magnit, Carrefour, ICA, Kesko)
Food and beverage industries (e.g. Coca-Cola, Arla)
Logistics and postal companies (e.g. TNT, Royal Mail, Amazon, Deutsche Post/DHL, Posti Group, PostNord)
Lean manufacturing companies (e.g. Bosch, Daimler).
The company's US-based sales were through a third-party distributor, and a consultant. The market data, based on a UCLA business study, justified a full-time employee, and focused approach on establishing and growing the market in the U.S.
As the largest of the three Business units, Postal & Logistics was the area of largest potential growth. In fact, as we began this search, the company was working with Amazon to close a $30M deal to test products throughout the US operations.The US market presents a significant opportunity for our client.  US trucking companies are significantly behind their European counterparts in goods-carrying logistics.  Using our company's equipment can reduce the time and labor required to load or unload the typical US tractor trailer by more than 80%, and there are no direct competitors offering US logistics companies this kind of advantage.
The Challenge:
Client Management
Our client had one contract employee based in the US.  This individual looked after their sales interests, along with the interests of other companies. We were asked to assist them with recruiting their first US employee, a National Sales Director. Our client was very familiar with with the US market and opportunities, but not with the US talent market.  As a result, we were able to add significant value to the effort by providing data and expertise on locations, compensation, US benefits practices and the regulatory framework that they would have to adhere to.
The role required heavy travel, higher-than-expected compensation levels, and a more experienced and strategically-oriented candidate than they had originally anticipated.
On the other hand, we had the advantage of an incredibly well prepared, receptive and responsive client. They provided us more information than any preveious client had in support of the launch of this search. We had access to Powerpoint presentations on company strategy, case studies, and other materials that helped us develop a clear narrative on the company and on the advantages of this opportunity for the right candidate.  This was critical to our sucess.
Candidate Profile
The candidate needed to be able to navigate large retail purchasing decisions, travel a majority of their week, and communicate regularly and clearly with HQ in Finland. Most of all, they wanted someone who could match their culture and personality. They are a realtively young, motivated, entrepeneurial organization, and they wanted someone who could share that vision.
Compensation Structure
This profile was the first time our client would have a highly leveraged compensation package — a base salary with a high upside (commission/bonus) structure. Other global employees were mostly base salary with lower bonus potential. In the US, a senior sales leader with higher variable compensation tied directly to their performance is more consistent with competitive practice.
We had to work with our client to design a compensation structure that allowed our final candidate to reach his/her personal compensation targets, stay in line with the corporate pay limits, and still present a competitive and compelling opportunity.
At the end of search, they saw value in our consultative approach, ultimately accepted the logic behind the higher upside, but we were also able to help build in elements that they saw as safeguards to their existing compensation practices and corporate culture.
Benefits Structure/Consulting
Once the decision was made on compensation, we also had to walk through the unique additional employee costs that come with an US-based, full-time employee. 401k savings plan, Health insurance coverage, car allowance, cell phone, laptop, and any other insurance and benefits offerings that are part of a typical US offer.  Helping them understand the trade-offs associated with a system where private employers provide these benefits, and where employer taxes are lower relative to what they were used resulted in a more US-centric package that was still consistent with the overall cost structure that they were trying to achieve.
Managing the Task:
We went to market (nationwide) focused on direct competitors and third party suppliers of competitors, but primarily focused on the "returnables" segment of the logistics sector.
We Identified approximately 150 viable candidates, vetted 25 of these thoroughly, and presented 6 candidates.  All 6 of these candidates were sufficiently interesting to our client's leadership team and they moved forward with video interviews.
4 candidates met in person with the leadership team for a "Superday".  Two members of the GattiHR team coordinated the Superday sessions at JFK Airport.
2 candidates met with the CEO in Finland, as final interviews
Both candidates were viewed as strong, viable options
One was stronger with Postal/Retail
One was stronger with Automotive customers
Outcomes:
Our client was very pleased to hire both finalist candidates.  One was hired for the originally conceived role, and the other was hired to lead their US Automotive segment initiative.  Additionally, they awarded us another search – Sales Operations Manager (Support to postal business).