Choose Italy: Compensation Survey Shows Strength In Leather Goods Sector
28 May, 2018
By Fabio Sola, PRAXI (Italy)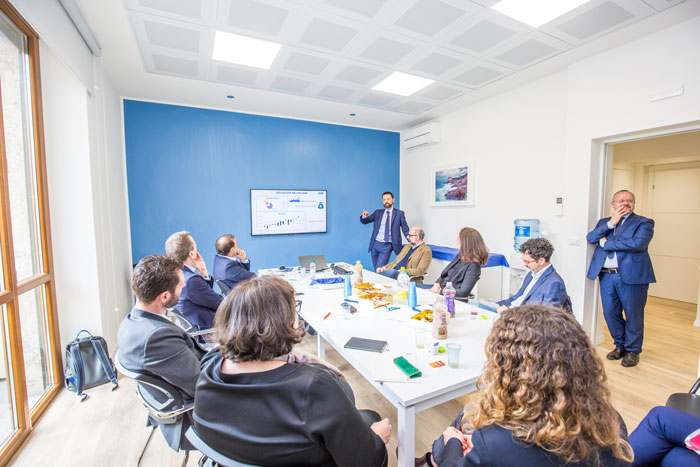 Last March, French President Emmanuel Macron invited the most noted brands in fashion to a gala dinner at the Palais de l'Élysée, themed "Choose France", to promote moving production back home. The invite shocked many considering that fashion is already the country's largest industry, with sales of clothing, leather goods, jewelry, watches, cosmetics and perfume generating revenues of €150 billion annually.
Despite the excellent training institutions in France, many of the top French brands maintain only their headquarters there while producing goods elsewhere.
The most striking case is luxury handbags, with a majority of global production concentrated not too far away, in the area around Florence, Italy. The storied artisanal tradition has created an ideal ecosystem for large-scale production, with a large pool of specialized personnel, a strong network of laboratories and contractors, suppliers of all required pieces and accessories, and plentiful leather tanneries.
This helps explain the 50-kilometer stretch of the Milan-Rome motorway outside of Florence dotted with factories. You can find everyone there, from the most exclusive Italian brands like Salvatore Ferragamo and Prada to large Italian brands like Tod's and Valentino, but also international groups like LVMH, Kering and Richemont.
Brands that were not historically present in Italy often began operations by selecting and working with local suppliers, only to end up acquiring them. The most recent example being Burberry, who have recently announced the acquisition of a key supplier.
The leather goods sector dominates the region, with almost 2,500 companies (mainly small cap) producing over €2.5 billion in annual exports.
Understandably, the capital infusion from more than 20 international brands is putting a strain on a tight labor market: 
Technical and operational professionals – a drain on the smallest companies, already struggling to find sufficient young talent to meet their needs
Middle and Top management – a real "war on talent" is taking place as the various groups fight over the most qualified individuals 
Compensation Survey
Praxi's Fashion & Luxury team have conducted the most comprehensive compensation survey to date in order to analyze the effects of the current talent shortages. The survey includes detailed information gathered from approximately 700 senior and middle managers, representing 75% of the largest brands operating in the Italian luxury leather goods sector in Florence.
Key survey takeaways:
Above average compensation rates for specialized roles like Pattern Making Managers. These roles can command from €85,000-150,000, plus generous fringe benefits, levels that are quite high by Italian standards.
A lower premium on Middle Management, Team Leaders and senior professional roles with fewer educational requirements, although still earning above market rates compared to other sectors in Italy, from €50,000 to 90,000.
Thanks to growing salaries and increasingly evolved organizations, the transition from artisans to lean organizations and smart factories has been quite rapid, making the sector a magnet for managers from non-related sectors, above all for middle management figures.
Senior Managers are usually selected from within the industry, perhaps moving across product lines e.g. from leather goods to shoes and vice versa. While we've excluded Senior Managers from the survey, due to the lack of a statistically significant sample, the packages are quite attractive, which is in line with the rest of the sector.
For more detailed compensation information, please contact us.