China's New Retail Model: Lessons for International HR
13 November, 2020
By Eric Tarchoune, Dragonfly Group (China)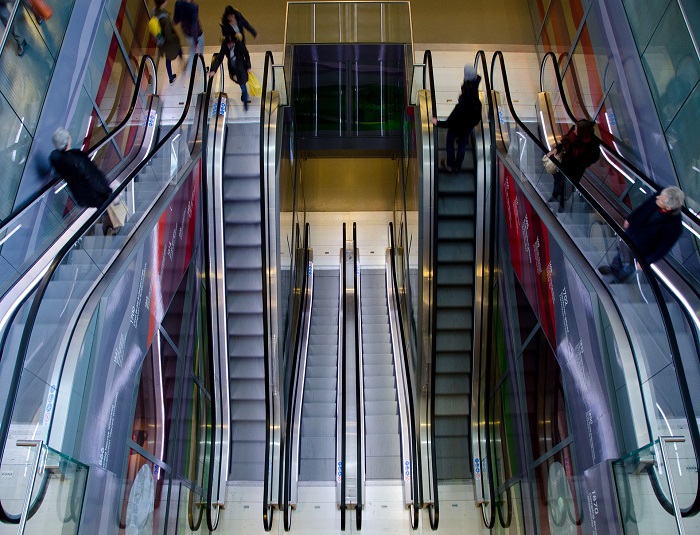 What is the impact of this model on Human Resources ?
China, aided by its IT giants, is inventing a New Retail model which is disrupting consumption habits.
New Retail, a term coined by Jack Ma, the founder of Alibaba, corresponds to the word "omnichannel" in English. This model uses consumer data to improve the communication experience between brands and their customers, with an incentive to increase sales online or in-store. However, the data held by platforms such as T-Mall or Wechat gives them a strong competitive advantage.
This "data-ization" boom in retail has generated new HR needs for brands and especially distributors since electronic commerce / mobile commerce (e-commerce & m-commerce) operations require the integration of IT engineering functions (DevOps, front and back end engineers, data analysts, etc.). Such functions are relatively news and highly valued, in particular by Chinese platforms who compete against brands and consulting firms to hire these scarce talents.
What about retail sales profiles?
Depending on the type of retail, Marcom profiles (marketing/communication) integrated into online sales are highly sought after. As a headhunter, we observe that the most requested profiles are often available and trained either by TPs (Taobao or Tmall Partner: the company managing all or part of the presence of brands on T-Mall) or by agencies specialized in digital marketing.
These talents have "out of the box" experience, often, due to "job hopping" amid rapid evolution of the function and sector. They are often passionate about luxury, fashion, beauty or clothing, watches, cars, motorcycles, design, etc., and many have developed an entrepreneurial outlook, sometimes having built a start-up and experienced failure, which is more recently better accepted.
Recruitment for such roles is becoming more professional. Personality is taken into account more than in the past. Clients more frequently ask us for a psychometric assessment of their internal talents as part of a promotion as well as during external recruitments in order to better understand their motivations, their potential contributions to the activity, and their areas of development.  
Do foreign companies established in China easily manage to attract these profiles?
It is difficult for international companies to fight against BATX, Byte Dance and others to attract engineering profiles who prefer to work with the Chinese champions, where they will be better paid, will work on more interesting projects, and will be better recognized within their ecosystem. Others prefer to gain experience in digital transformation consulting firms – whether Chinese or foreign-based companies – where the versatility of the missions offered is much more important than in a traditional company. Depending on the strategies implemented, it may be easier to collaborate with them rather than internalize all "New Retail" functions.
On the other hand, recruiting top profiles for communication and marketing functions (depending on the companies and the retail segment in which they operate as well as their image and reputation) appears easier. This is because competition from Chinese companies is weaker in certain market segments, while the appeal for international brands remains strong at the moment. Competition in recruitment is then takes place between foreign brands, in particular, for profiles like e-commerce managers.
How do you think "New Retail" will evolve over the next few years?
It is no surprise that Covid-19 will impact trade and mainly the distribution in China and elsewhere. China is ahead of the West in this regard, whether in the evolution of the mentalities of Chinese consumers acquired through digital commerce (particularly use of highly developed electronic payment methods on mobiles), but also in the establishment of an ecosystem in marketing and logistics where social networks play a vital role.

The power of key local players is putting international brands under pressure. While in-store sales represented nearly 90% of pre-Covid revenue, the experts contacted for the preparation of this article expect of online revenues in China to reach 30% by 2025 (excluding automotive).

Foreign decision-makers, in particular those at company headquarters, must recognize this paradigm shift in consumption by implementing the actions necessary to meet local expectations and perpetuate their presence in China.