6 Must-Know Trends: How to Hire in a Candidate-Driven Market
15 February, 2022
By Michelle DesChenes, Managing Director, GattiHR (USA)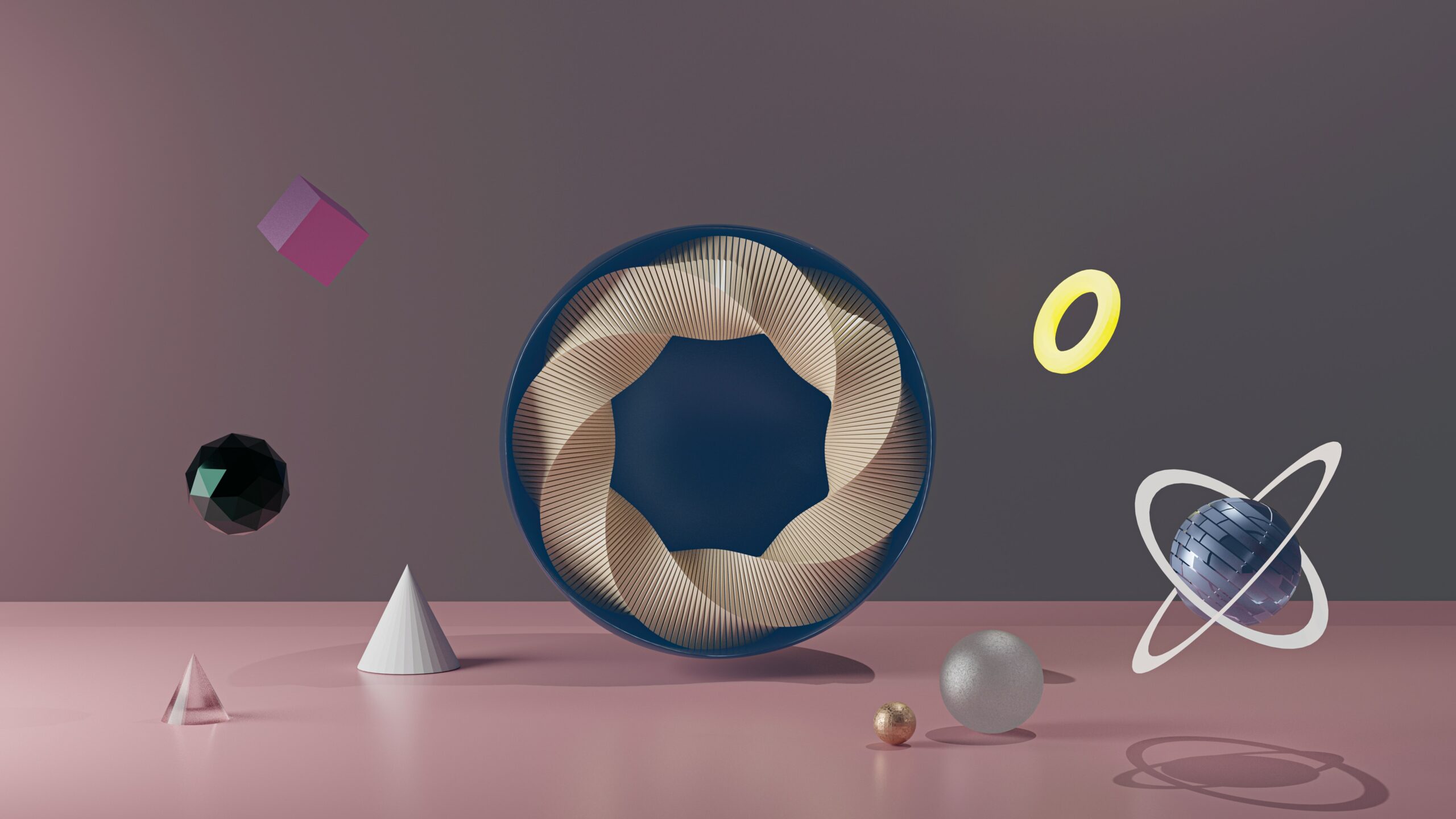 The unemployment rate in the United States has dropped from a record-high 14.7% in April 2020 to just 3.9% as of December 2021. A similar unemployment pattern has followed elsewhere, with record-highs followed by near-record lows in various developed economies.
No doubt, this is promising economic news. But for employers and human resources leaders worldwide, the fast turnaround has come with enormous challenges rigidly attached.
Most notably, the labor market has tightened. The upper hand employers experienced in 2020 has reversed course. Today, the number of jobs far outweighs the number of top-tier candidates.
Employers now live in a candidate-driven market, competing for A-players and reshaping the following economic and human resources trends this year and beyond.
Why Worker Compensation is Steadily Increasing
While escalating raw materials and energy costs have dominated headlines, employers are also getting hit below the economic belt because of an imbalance in another critical necessity: labor.
The U.S. Bureau of Labor of Statistics reports that wages and benefits rose at a two-decade high in 2021 and that employers increased compensation an average of 4% amid intensifying pressure to keep their best staff from having a wandering eye.
Federal data shows that salaries have increased as high as 11% over the last two years for more prominent, executive-level positions. At GattiHR, we have seen clients in specific sectors receive salary hikes in the 15%-to-18% range—sometimes more. While these double-digit percentage surges would usually seem over the top, employers see the extravagant pay, sign-on and performance bonuses and long-term and short-term incentive plans as necessary must-dos to make their companies more appealing. Even employee benefits have been reevaluated. Case in point: Holistic wellness programs have often replaced gym memberships as a workplace incentive.
Furthermore, wages have increased in various sectors, from high-paying health care and finances jobs to middle-class manufacturing positions and traditionally lower-paying restaurant gigs.
In many instances, the rationale is simple: Companies are in the position where they will lose more money by not hiring someone at all costs than they would be paying premiums for talent right now.
Why Certain Sectors Are Hurting More Than Others
The number is staggering: 225,000, give or take. According to numerous healthcare executives, that's how many nurses are needed in the U.S.
Not by the end of the decade. By the end of this year.
Right now, if possible.
The workforce shortfall in nursing is a problem that escalated years before the pandemic's onset but boiled over fast upon its arrival. The looming retirement of nearly half the American nursing workforce, paired with domestic universities rejecting tens of thousands of qualified clinical student applicants, has deepened concerns about how the healthcare sector can adequately fulfill its nursing talent pipeline.
Other lines of work where demand is sky-high and the number of available workers is deficient include technology—where an increase in computer chip manufacturing and cyber security concerns have created an estimated 190,000 jobs in software development—and manufacturing, where robust reshoring efforts and foreign direct investment have reportedly led to the addition of 220,000 jobs.
Talent in these fields and similar professions have seen the most significant uptick in salary jumps and incentives in recent quarters and will continue to do so in the coming years.
Why Big Business Got Bigger and the Small Business Got Smaller
The global COVID lockdowns adversely impacted supply chains, workforce health and overall business operations.
But while larger companies have steadied the ship and, in many instances, turned a profit and grown, smaller-to-midsize and privately-owned companies continue to struggle. The issue? They lack what the big players have: brand recognition.
Smaller companies—think mom-and-pop shops or firms with fewer than 100 in staff—cannot disperse and distribute their expenses as their larger counterparts can, nor do they have the funding to grow their brands exponentially and provide the salary and benefits packages to lure top talent—putting them at another disadvantage.
Meanwhile, large-scale government stimulus plans in the United States and abroad meant to act as financial lifesavers repeatedly come up short, ailed by inefficiencies, disorganization or a lack of adequate funding. In many situations, these troubles linger to this date, with no legitimate solution on the immediate horizon.
Digitalization in Human Resources: A Win for Some, Not All
Digitalization will be something we'll hear more and more about in the coming years.
Many large companies now have an internal or external human resources division that utilizes a cloud-based, IT-enhanced HR platform. This technology has undoubtedly helped convert human resources departments from a back-office support function to a strategic people operations organization and stakeholder group. HR digitalization uses analytics and automation, rather than old-school paper-and-pencil tracking, to create a competitive advantage and stir strategic growth. It does this by sourcing talent, applying recruitment strategies, hiring and training employees and expanding the talent pool internationally.
That is if their company has the means to utilize such technology.
Remote hiring tactics and the expansion of the candidate market worldwide is a significant challenge for all companies, regardless of size—but it's less of a concern for companies with an established national presence. In a rehashing of how smaller companies are lagging in the current economic climate, larger-sized firms are using this innovative technology to zero in picture-perfect hires and outbid competitors clinging to conventional recruiting tools, either by choice or often, by financial constraints.
Show You're Committed to Diversity and Inclusion in Hiring
The last two years have brought forth more than just global public awareness about handling a history-making pandemic. International events have also emphasized how to do a better job at empowering individuals by respecting and appreciating what makes them different—age, gender, religion, disability and ethnicity included.
One catch: How do you best go about implementing this critical innovative approach? That's the No. 1 question human resources leaders are asking themselves today.
The second and third most-pressing questions: What is inclusion? What does diversity genuinely mean? Neither is a problem or an initiative. They're colleagues you walk the hallways with—and leaders whose various perspectives will strengthen your company.
In the meantime, this awareness has created countless jobs and brought refreshing new experiences to HR departments. Today, employers across various sectors seek out job boards and recruitment firms specializing in broader talent markets. For example, recruiters now visit majority-minority colleges and job fairs. There is also a significant transformation at the C-suite level, where businesses now recognize that their leadership page may not reflect who they really are or strive to be.
It's true that companies can no longer afford the image management, reputational risk and perception of homogeneity. More pressing is that can no longer jeopardize their growth by overhearing one group and under-hearing another with collective groupthink.
The only way to diversify and grow externally is to diversify and grow internally—a truth that's more evident now than ever.
Is the Great Resignation Really the Great Reshuffle?
You've heard about it by now: The Great Resignation, the surging turnover, the constant revolving door, the record number of quitters.
Not just in the U.S., where Americans closed out 2021 by quitting their jobs at a record pace and job openings hovering near all-time highs, but worldwide. Many Western economies have fewer workers than they did before the pandemic.
But people aren't genuinely leaving the workforce. Instead, they're changing jobs and often careers. And the desire for a more balanced work-life structure is repeatedly at the core.
The days of employers mandating when and where employees work are—for now—obsolete. Instead, employees are in the driver's seat. Their destination? Continued remote work, maybe some hybrid workdays, flexible scheduling and improved behavioral health programs. They want a more positive culture and a new way of evaluating their production. It's about quality, not hours worked.
And what purpose are they serving? Are they making a difference? Is their employer?
It's the Great Reshuffle, really—not just for employees but also for employers. Efforts are underway to stem the tide. Businesses are rethinking their approach to hiring, training and development. For instance, the requirements for employment could be changing for some. Genuine work experience could override the need for a college degree. If work experience is lacking, employer-sponsored training such as credentialing, upskilling and reskilling could be next.
It's all about opening doors for candidates in other sectors and those with different racial and ethnic backgrounds to move into industries that previously had limited opportunities for them. Each of these sectors has drastically changed how they view and recruit talent—a trajectory that current economic indicators and hiring trends suggest will keep the market leaning in favor of candidates well into 2023.
Michelle DesChenes is managing director of GattiHR, a leading talent solutions company and the largest HR specialized search firm in the United States.