2023 Spring Summit held in Helsinki
16 May, 2023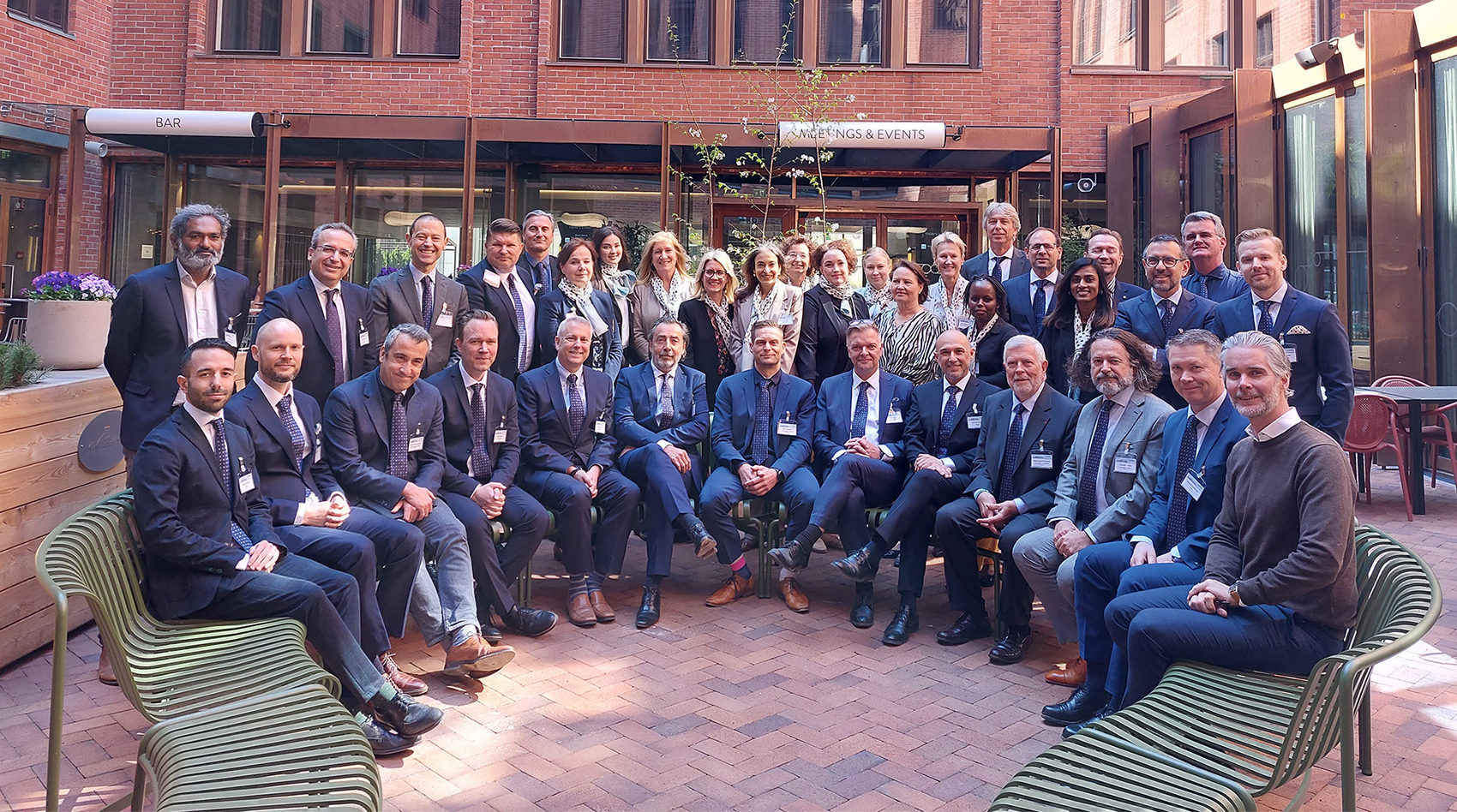 Helsinki, Finland – May 12, 2023 – The highly anticipated 2023 Spring Summit successfully convened in Helsinki, bringing together over 40 members from around the globe.
The Summit kicked off on Day 1 with a warm and gracious welcome from HRS Advisors, our exceptional host member, setting the stage for an extraordinary gathering. Participants delved into market updates, sharing invaluable insights regarding their local coverage, areas of specialization, and outstanding performance across various sectors. Two remarkable success stories, one highlighting the significance of cultivating long-term client relationships, and another showcasing the adoption of a multi-country approach to cater to unique client needs provided deep understanding on our combined expertise.
A special keynote address by Santeri Suoranta, CEO of Marinetek, provided profound insights into how the global organization is successfully navigating a turnaround. The afternoon agenda remained engaging, challenging members to put their minds to the test in presenting our network's capabilities to global clients. To conclude the day on a high note, attendees enjoyed a memorable tour and official dinner at the Suomenlinna Sea Fortress, a UNESCO heritage site.
Day 2 commenced with an update on the network's performance, followed by an interactive discussion on the elusive topic of engagement. Members further demonstrated their creativity by putting together entertaining video pitches, combining fun and seriousness in addressing important topics.
"The summit provided an excellent opportunity to test our global capabilities and adapt to the demands of the future," said Fabio Sola, Director. "Working together and sharing best practices made us feel prepared to meet the challenges ahead."
About PRAXI Alliance (www.praxialliance.praxi)
PRAXI Alliance provides international Executive Search and HR Consulting solutions to help clients develop and pursue their human capital strategies. Our members are located in more than 35 countries and 70 offices worldwide.
Media Contact:
PRAXI Alliance
Sherrie Beehler
sherrie.beehler@praxialliance.com
+39 338 6057125