2019 Global Workforce Leadership Survey Report
12 March, 2019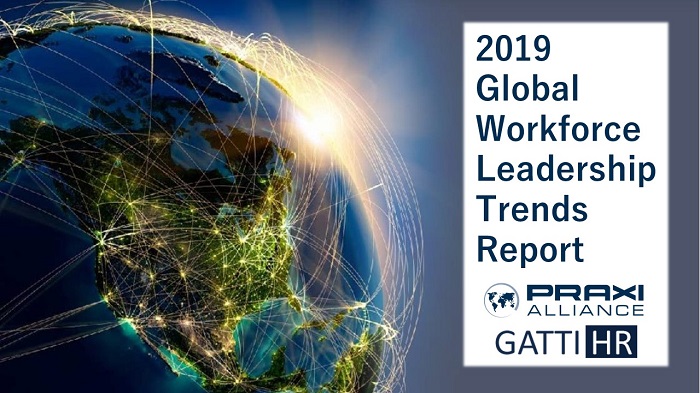 For our 2019 Global Workforce Leadership Survey, we collected the opinions of nearly 1,400 business leaders in 33 countries. The responses are impressive, spanning 17 industries, providing interesting insights and some surprises about what's top of mind for leaders across the world.

Highlights:
Despite political and competitive challenges >60% of leaders have a positive 2019 economic outlook
This year, leaders more focused on retaining talent (engagement) vs finding it (recruitment)
Technologies like predictive analytics and high velocity learning appear to have the most potential within organizations
Strong concern about the pace of change and being able to keep up
A special thanks to our partners at GattiHR (USA) for managing the survey, analysis and reporting.

To download the complete 2019 Global Trends Report click here.