2019 Autumn Summit held in Rome
12 November, 2019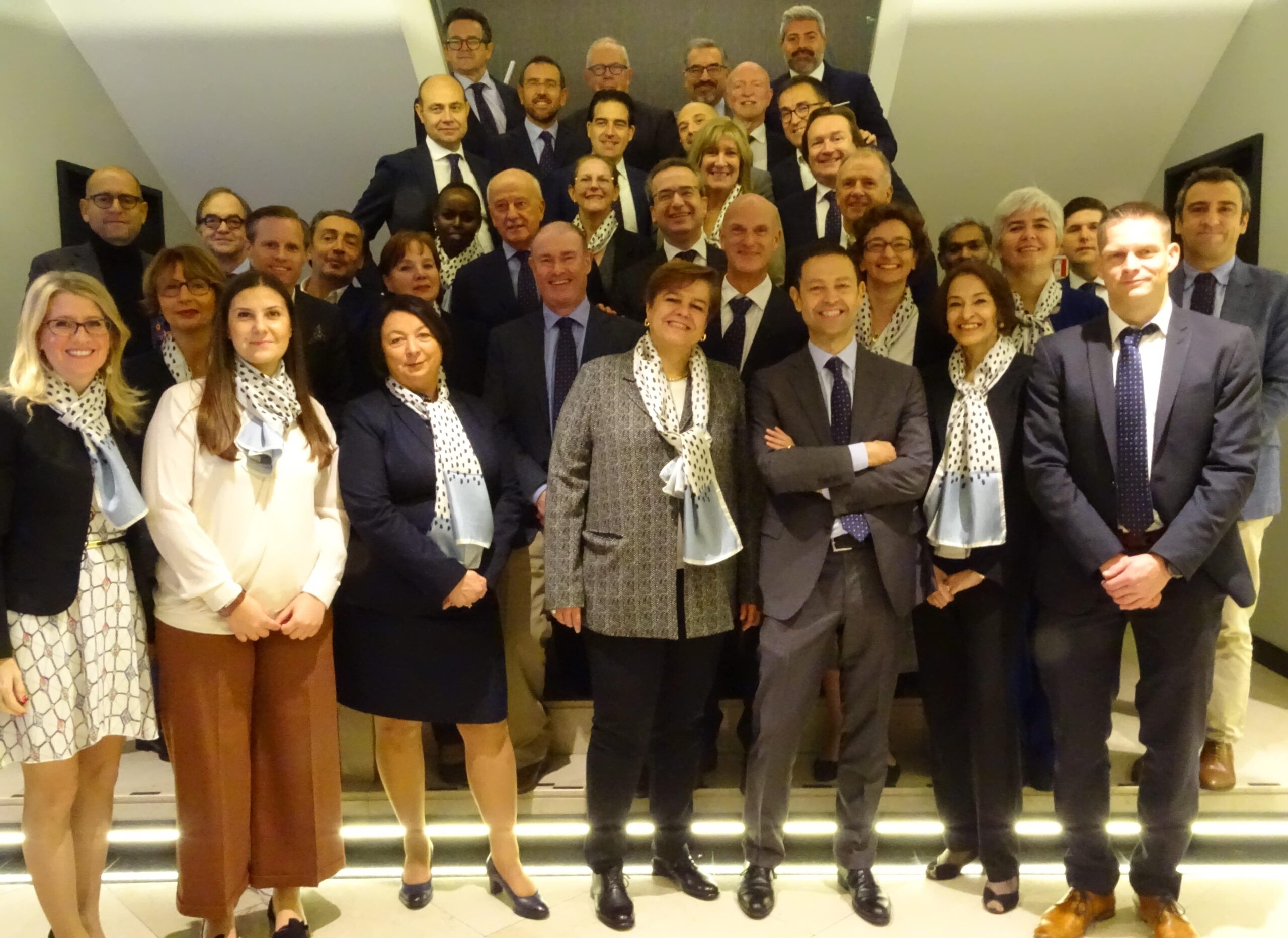 Members covering more than twenty countries met in Rome on November 8-9 for the PRAXI Alliance 2019 Autumn Summit.
We welcomed newcomer Conor Harty of Harty Search and Selection (Ireland) and learned about a market that continues to grow in importance for Europe and beyond.
Director Fabio Sola moderated an engaging panel "Keeping Pace in an Evolving Global Marketplace" featuring Mauro Margherita, CEO of Angelantoni Test Technologies, Massimo Saracchi, Senior Advisor of BlueGem Capital Partners, and Maria Lamelas Godinez, Organization, Recruiting & Development Director of Salini Impregilo. Members received multi-dimensional views from leadership and HR on digitization in practical terms, the increased need for cultural awareness within organizations, and the evolution and future of HR and executive recruitment. 
Summit highlights:
Breakout sessions on key issues like assessment tools and best practices, digital marketing, international project management and business development strategies
The launch of our 2nd Annual Global Leadership Survey
"Alliance Lab" – envisioning our future and getting there
Teambuilding and networking opportunities in an enchanting city
Members received an update about our worldwide recruitment coverage. In 2019, we have provided our clients with exceptional service around the world:
Brazil
China
Czech Republic
France
Germany
India
Italy
Kenya
Mexico
Romania
Russia
Spain
Switzerland
Thailand
Turkey
Ukraine
United Kingdom
United States

"It's always a pleasure to welcome new members and catch up with old friends, but we've reached a point where members are really focused on raising the bar," said Fabio Sola, Director. "Our ship is sailing towards a bright future, with all hands on board. We expect an excellent progress report in spring 2020."
Our 2020 Spring Summit will take place May 29-30, in Madrid, Spain.
About PRAXI Alliance (www.praxialliance.praxi)
PRAXI Alliance provides international Executive Search and HR Consulting solutions to help clients develop and pursue their human capital strategies. Our members are located in more than 35 countries and 70 offices worldwide.
Media Contact:
PRAXI Alliance
Sherrie Beehler
sherrie.beehler@praxialliance.com
+39 338 6057125