2018 Spring Summit held in Zurich
17 May, 2018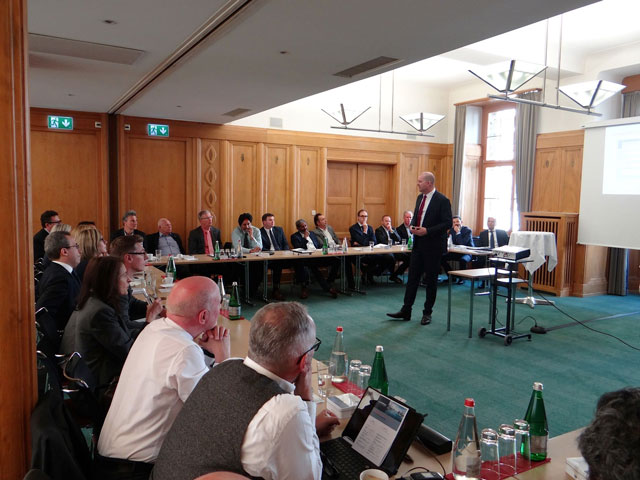 Members representing 28 countries met in Zurich on May 11-12, for the PRAXI Alliance 2018 Spring Summit.
Members enjoyed a Digital Transformation opening by Patrick Seliner, Partner at HSP Consulting, and an interactive discussion with leaders Peter Huber (VR Vibro-Meter SA), Martin Kelterborn (CEO Tegro AG) and Dr. Giuseppe Santagada (CEO Vebego Schweiz Holding), about how leadership has changed over the past twenty years, including the impact of digitization, inspiring mixed generational teams and challenges within multinational organizations.
This summit featured four new member introductions: Ian Halfpenny and Tara Finlay from Cornerstone Talent (UK), Sue Withers from Summit Recruitment & Search (Kenya), Rudy Chedembrum and Stéphane Guingo from FSC Group (France), and Iulia Pietruschevici from the new Iventa (Austria) office in Romania.

Major themes included tech's impact on HR, Industry 4.0, network best practices and Onboarding support. 
"We've introduced many new members and the new energy is definitely positive because we've all returned home with an improved outlook and fresh ideas," said Fabio Sola, Director, "Our members are well-aligned and positioned, and we have many initiatives planned in time for our next summit."
Our 2018 Autumn Summit will take place on October 19-20, in Boston, USA.