2018 Autumn Summit held in Boston
26 October, 2018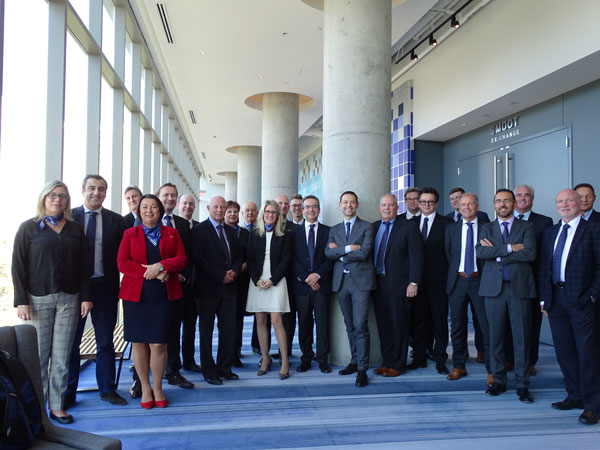 Members representing 25 countries gathered in Boston on October 19-20, for the PRAXI Alliance 2018 Autumn Summit.
Our panel Employer Branding, Talent & Employee Engagement featured important insight from panellists Hannah Fleishman (Employer Brand Manager at Hubspot), Marc Serrilli (Head of Total Rewards at J.M. Smucker Company) and Bob McCarthy (Managing Director at GattiHR).
Members introduced newcomers Tarja Kohtamäki from HRS Advisors (Finland) and Carlos Pérez Phagouapé from Development Systems (Mexico).
In addition to a visit and presentation of notable projects at MIT's Senseable City Lab, members shared best practices, reinforced leadership strategies and discussed new developments in executive recruitment.  
"When members from all of the leading markets come together to share ideas and strengthen the network approach to Executive Search, the results are extraordinary," said Fabio Sola, Director, "The next step is to transform this development into added value for our clients."
Our 2019 Spring Summit will take place on May 10-11, in Vienna, Austria.